Case Mods? What are Case Mods?
Case mods are short for "Case Modifications." Computers are fast becoming a part of the decorations in peoples homes and offices Computers are not just a box to be hidden away but something to be shown off. Also Called CASE-ART.
A trend that was started by the gamer community is fast becoming more common place. With computers acting as the center point of both recreational, entertainment equipment and the focal point in the office a new trend is emerging _ The computer is being personalized and customized to be a work of art, not just a box stuck under a desk or hidden in a corner.
Would you like to have a price quote some Case-Art? Email us and your theme idea to:
Some of the modifications to the case include but are not limited to:
| | |
| --- | --- |
| | Transparent cases or transparent comp9nents like power supplies. |
| | Windows to show off the working of the computer. |
| | Custom colors. |
| | Themes - based on cartoons, comics, games and fantasies. |
| | Fan Sculptures |
| | Gold Cathode lights and LED's |
| | Custom case badges |
| | Designer Window Appliqués (look like window etching). |
| | Colored or theme matched keyboards and mice. |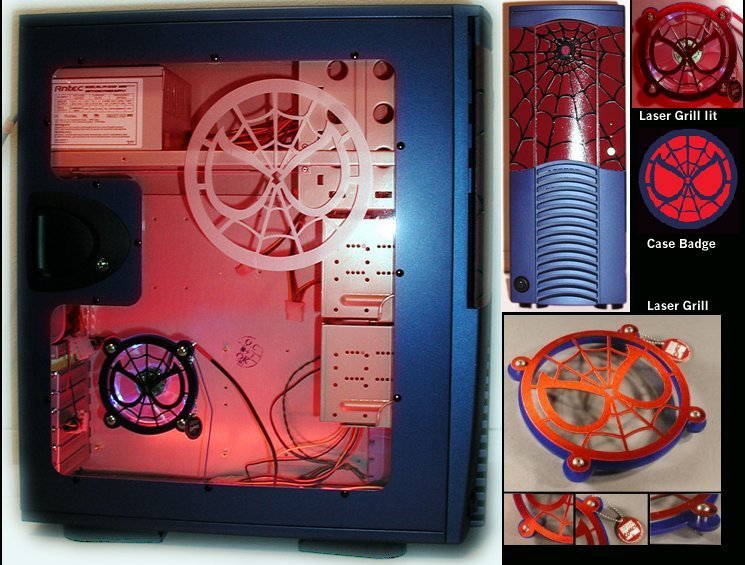 Spider-man Case Art using a Blue ChiefTec Case with a Limited Edition (Marvel© Licensed) Spider-man laser cut grill, Red Cold Cathode light and blue LED's in a clear side panel fan.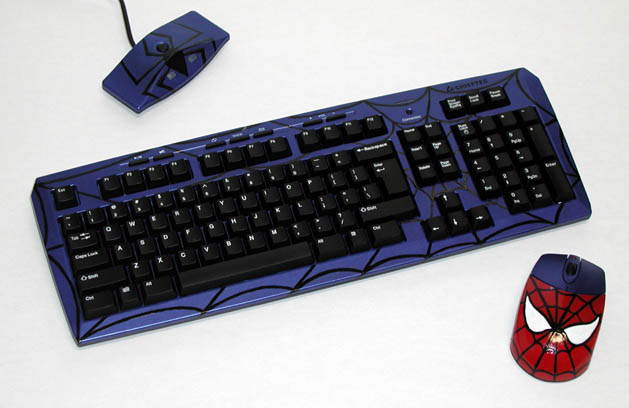 Matching Spidy Graphics based wireless keyboard and mouse.